The utopian design for women's wear should be the Little Black Dress which was contributed by Gabriella Bonheur (Coco) Chanel. The Little Black Dress was born in 1926, and it was the year whenwomen started to shed their complex elegance, cut their hair and enjoy the fast-paced party life. In the 1920's, everything was tended to be modern, so people began to be more open minded and could accept women to bare more of their body which included their arms, legs, shoulders and back. This could be the reason why the new black dress became popular in those days; women all preferred the comfort and attractiveness new style that introduced by Chanel.
In the old days, black color only was for wearing in funeral or periods of mourning. However, Chanel had successfully changed this culture, and she gave black color a new fate.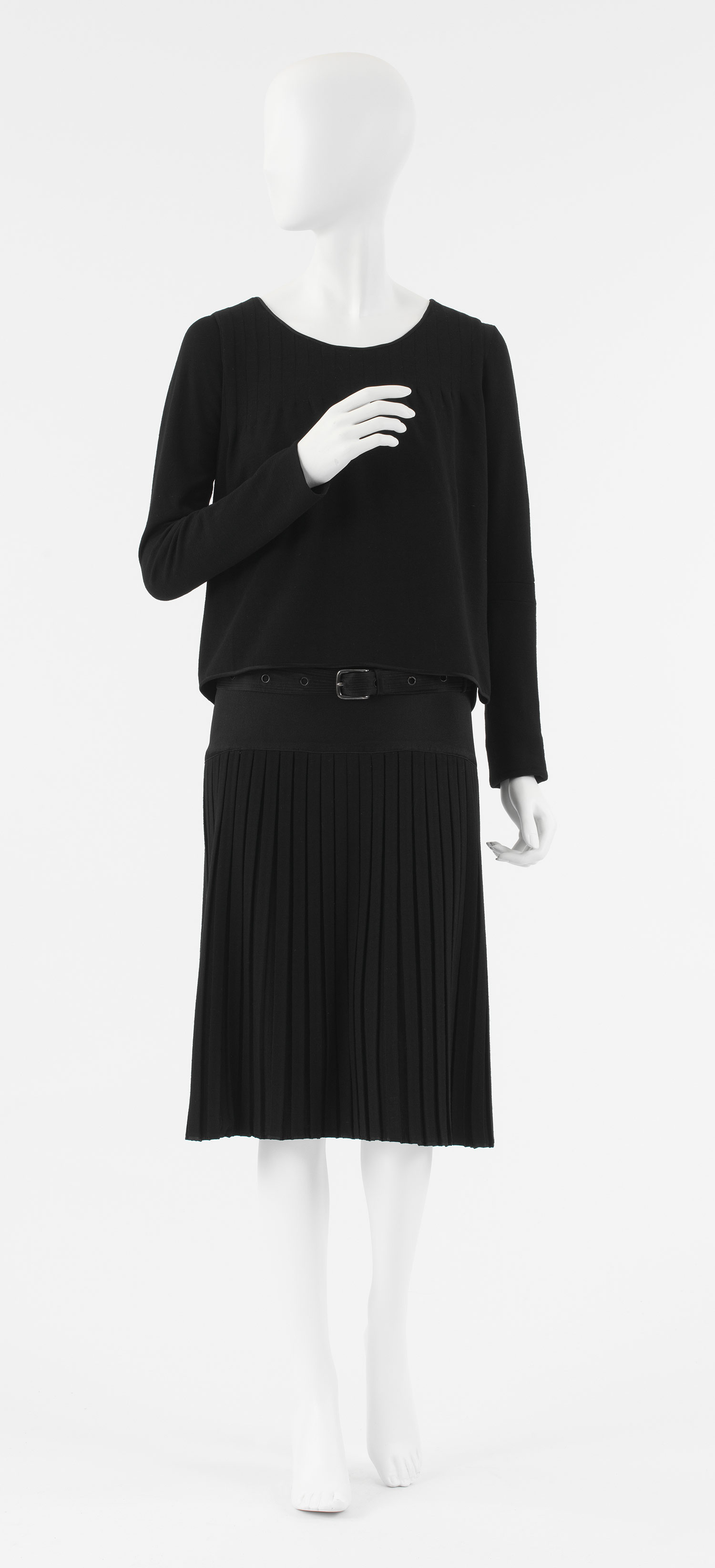 Chanel was fond of using neutral colors and soft easy-to-wear jersey fabrics to apply on her fashion. By using of these elements, she was inspired to create many comfortable and simple in shape cutting wears included the little black dress. The first appearance of the dress was a sleeveless sheath. Its length was just above the knee. The simple, chic and sexy style immediately welcomed by women-even the European and American women. The first little black dress was called "Chanel's Ford" which was issued by Vogue magazine in May1926.
Afterwards, Hollywood also assisted the Little Black Dress to become a hot choice to their artists, because they needed to wear in black during the black and white film age. Due to this reason, many movies stars like to wear the Little Black Dress for their acting. Just as Audrey Hepburn said : it looked best to the cameras of the day. Because of Hepburn liked to wear the Little Black Dress before the cameras, this made her and the dress became the classics until nowadays. Today, women still like to pick the Little Black Dress for attending different kinds of function, so every woman should have at least one black dress in her wardrobe. That's just because the idea of Little Black Dress by Chanel is a remarkable design that can affect now and forever